God, Grace, and Horses: A Conversation with the Author
November 17, 2022 @ 7:00 pm

-

8:00 pm

Free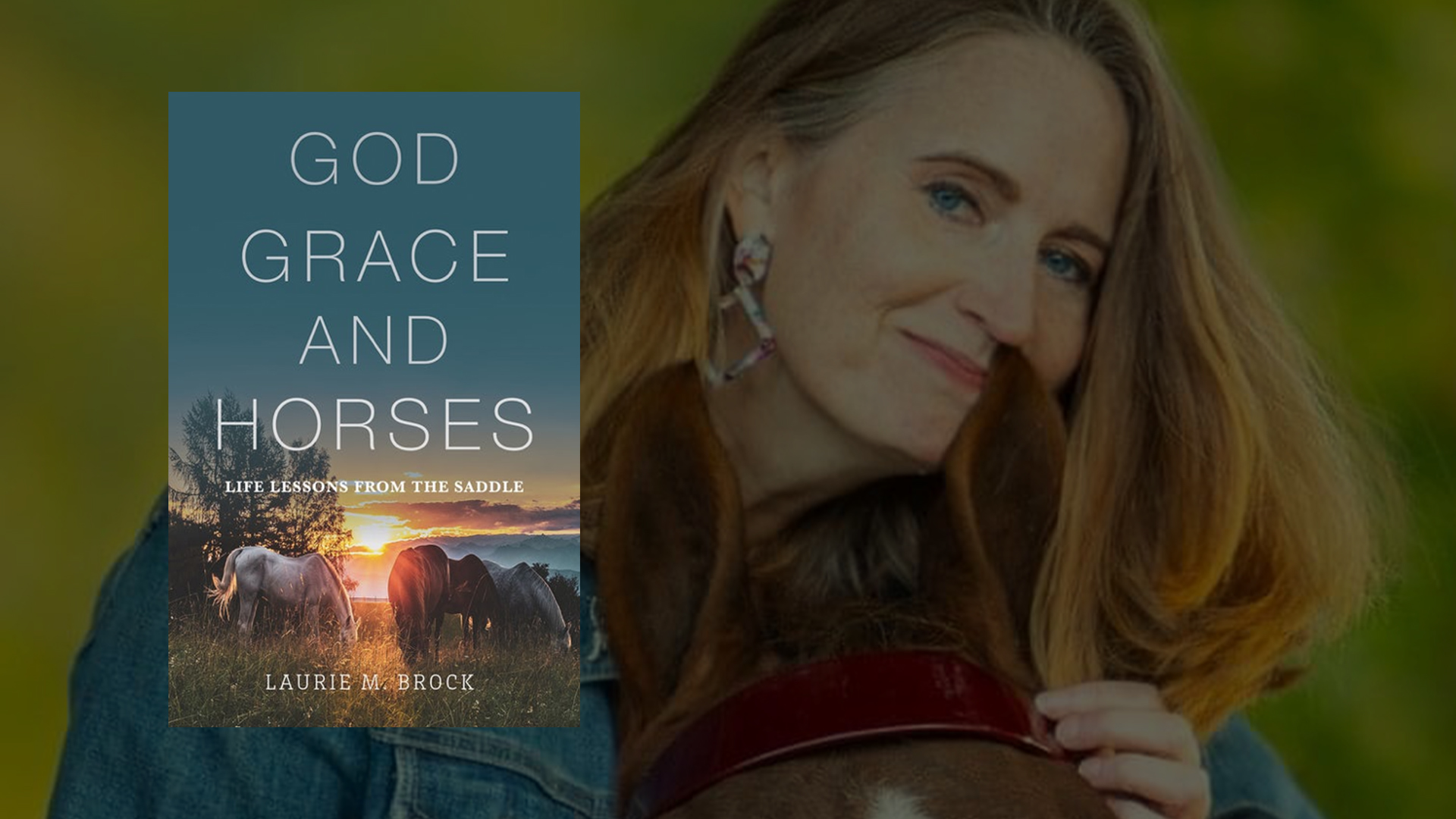 Livestream (Click on window below)
Episcopal priest, author, and equestrian Rev. Laurie Brock shares more wisdom from the saddle with God, Grace, and Horses. The institutional church is too often filled with doctrine, words, and beliefs that overwhelm people of faith and non-church goers alike. And yet, humans are drawn to the sense of awe, the comfort, and the challenges to be found in a life of faith. By grounding faith in the inspiring presence of horses, Brock finds and shares a most relatable experience of God. She likens the rooted relationship between humans and horses with our deep love of God. In this exploration of relationship and practical spirituality, Brock gives us a whole new way to speak to God.
Come hear Bishop Brian Cole in conversation with Rev. Laurie Brock on Thursday, November 17, at 7:00 pm in-person and livestreaming (this page) from The Episcopal Church of the Ascension, Knoxville. All are invited to attend in-person or online. The event is presented free of charge.
Laurie M. Brock is an Episcopal priest and attorney with roots in Alabama and Mississippi. Upon moving to Kentucky over a decade ago, she realized she needed a hobby. A call to a riding lesson barn later, she found a passion and life in horses. Horses teach her about God and provide endless opportunities for laughter and learning. Laurie also serves as a crisis chaplain, retreat leader, and speaker (especially when she can work with horses), and is the author of the popular Horses Speak of God.
Copies of the book may be ordered through Union Ave. Books, a local, independent bookseller of Knoxville, Tennessee. To download a discussion guide, click here.
This event is hosted by the Episcopal Diocese of East Tennessee and Spiritus Knox, a ministry of the Episcopal Church of the Ascension and coordinated by the Rev. Caroline Vogel. God, Grace, and Horses as well as Horses Speak of God are published through Paraclete Press.
Livestream
Join us online with the YouTube window below!